Announcing New North Market Downtown Merchant, Buckeye Donuts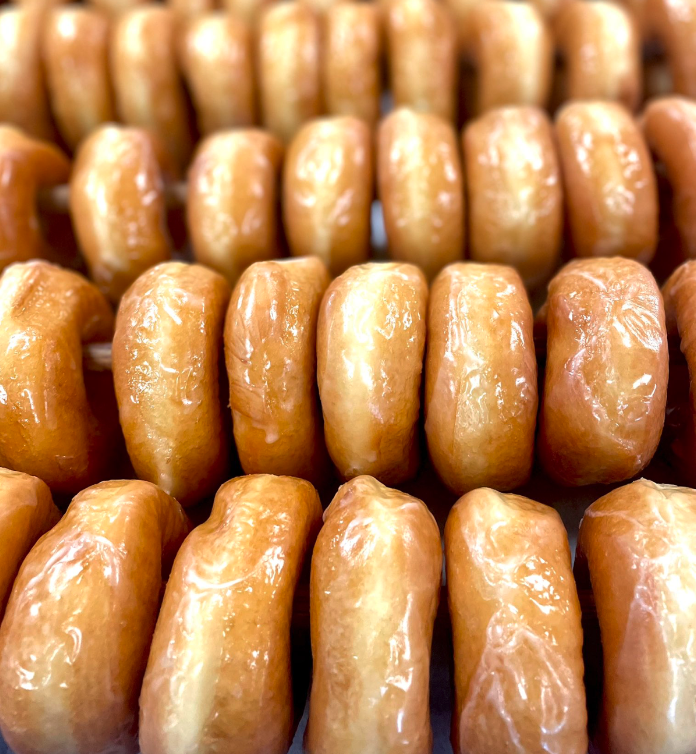 North Market is pleased to announce the addition of Buckeye Donuts, the newest merchant to join the community of "best-in-class" businesses at North Market Downtown. Coming this summer!
BUCKEYE DONUTS
Buckeye Donuts, the iconic Columbus donut shop, is joining the North Market Downtown merchant community this spring. The family-owned business, which has been a staple on High Street for over 50 years, will now bring its delicious donuts, coffee, and more to the bustling downtown market.
Buckeye Donuts will offer a variety of donuts, including classic flavors like glazed and chocolate, as well as creative options like maple bacon and apple fritter.
Buckeye Donuts has been a part of the Columbus community since 1969 and has become an essential part of Columbus culture. The family-owned business has been passed down through generations, with each one bringing their own unique touch to the store.
"Buckeye Donuts has been proudly serving central Ohio with classic, handmade donuts the same way since 1969. We are excited for the opportunity to partner with the North Market, expanding our services to Downtown Columbus. Through this project, even more customers can enjoy the donuts they've known and loved for years, in one of Downtown's premier dining and shopping venues. The North Market and Buckeye Donuts both have a rich history and loyal following in Columbus, and we expect this to be a successful partnership for years to come." – Lou Sauter, owner Buckeye Donuts.
The North Market Downtown location will be located in the vacant stall across from Fox's Bagel + Deli and next to Green Olive Company, and will be open seven days a week, offering customers a convenient spot to grab a quick breakfast, snack, or coffee on-the-go.
"Buckeye Donuts are the gold standard of donuts and one of the most iconic brands in the city. Lou and his team are a perfect fit for North Market Downtown!" – Rick Harrison Wolfe, North Market's Executive Director + CEO.
The North Market Downtown location is set to open this summer, with an official grand opening date to be announced in the coming weeks.