Bridge Park
A new public market
North Market Bridge Park is now open seven days a week! Wear your mask while on site!
Make sure you follow us on Instagram, Facebook, or sign up for our newsletter to ensure you don't miss our updates!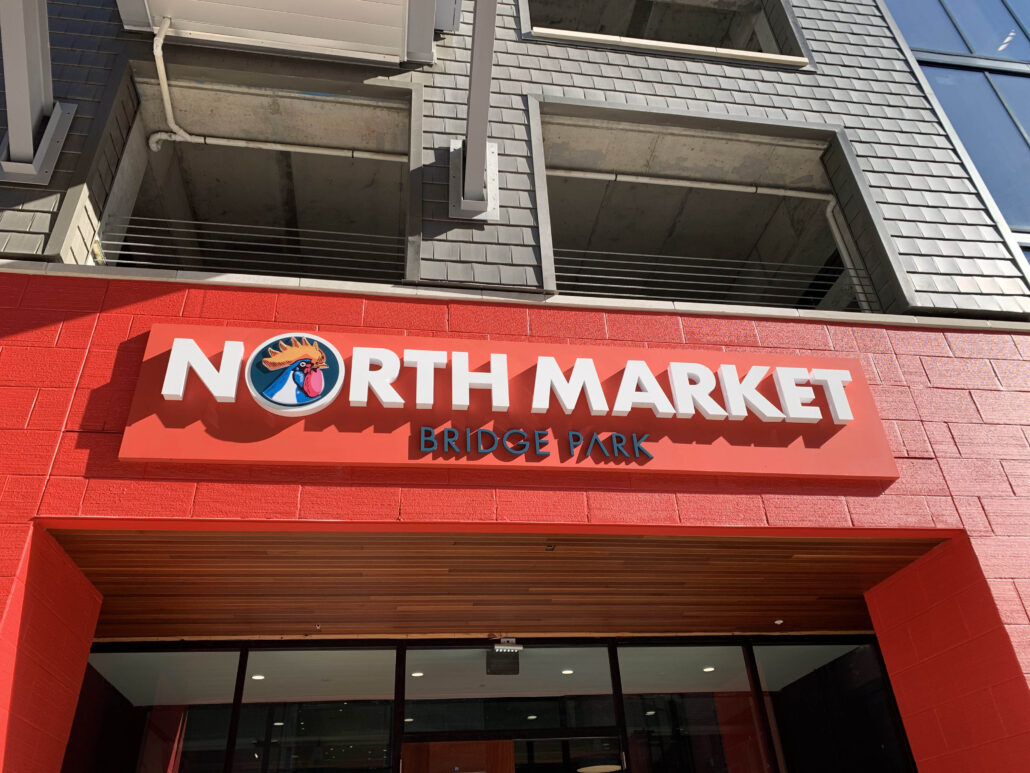 Hours:
NEW HOURS AS OF APRIL 5, 2021:
Sunday: 9:00am-5:00pm
Monday: 9:00am-5:00pm
Tuesday: 8:30am-8:30pm
Wednesday: 8:30am-8:30pm
Thursday: 8:30am-10:00pm
Friday: 8:30am-10:00pm
Saturday: 8:30am-10:00pm
Holiday Hours
North Market Bridge Park will be closed on Memorial Day! (May 31, 2021)
COVID-19 Mask Policy: Masks or face coverings are required at all times while at North Market Bridge Park unless guests are seated and actively eating or drinking, have a medical condition preventing them from wearing a mask, are under the age of 6, or are communicating with someone with a hearing impairment.
MERCHANTS NOW OPEN:
Bake Me Happy
Black Radish Creamery
BREaD Bakery + Café
Bubbles Tea & Juice Co.
Coastal Local Seafood
Dos Hermanos Tacos
Falafel Kitchen
Kintsugi Sushi Bar
Lan Viet
Market Bar
Pasta Ditoni's
Reuse Revolution
The Little Kitchen