Announcing New North Market Downtown Merchant, Saddleberk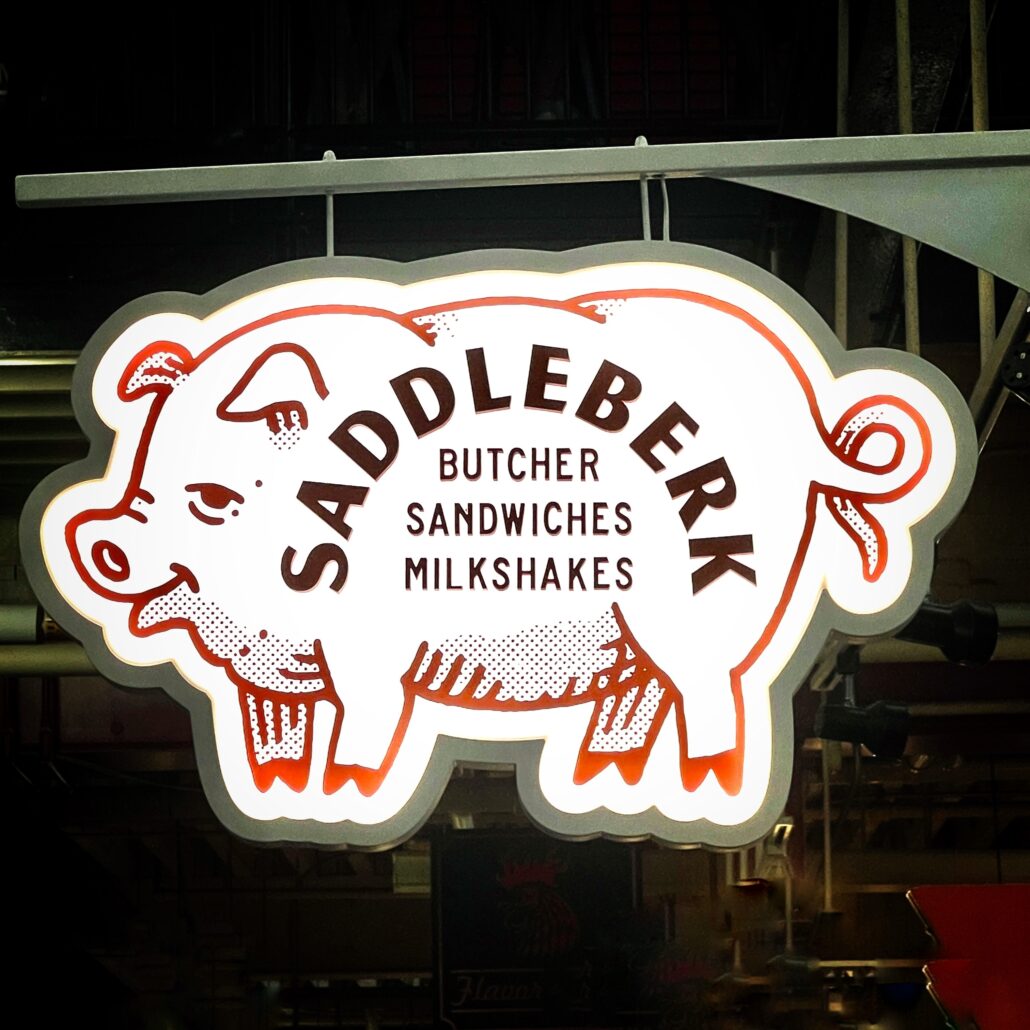 North Market is pleased to announce the addition of Saddleberk, the newest merchant to join the community of "best-in-class" businesses at North Market Downtown.
SADDLEBERK
Saddleberk is now open at North Market Downtown! In addition to carrying Saddleberk's own Berkshire Pork, the restaurant and butcher also carries other high-quality cuts from top quality meat producers.
Owned by Dave Rigo, Greg Lehman, and John Sommers, the business now fills the crucial butcher shop role in the public market's fresh lineup. Saddleberk, which specializes in high-end Berkshire pork, opened their first retail store inside North Market Bridge Park in mid-2021, and their products are carried in numerous Kroger grocery stores as well as Heinen's and other specialty stores throughout the state.
"We are extremely excited about the opportunity to expand into the North Market Downtown," said Dave Rigo. "We will be focused on bringing the same level of customer experience downtown as we have in our Dublin location. Our focus will be on our own local Saddleberk Berkshire Pork which includes fresh cuts, house made sausages, and multiple bacon varieties. We will also carry Ohio beef from Ashland, Ohio and lamb from Fredericktown, OH. Myself and the Saddleberk team are looking forward to servicing this new batch of downtown customers."
"We are thrilled to welcome the most elevated butcher concept central Ohio has ever seen!" said Rick Harrison Wolfe, North Market's Executive Director. "It remains an integral part of our mission at North Market Downtown to continue to offer the finest in FRESH offerings for our guests. I know guests will be pleased with the excellent, fresh products that Saddleberk will bring to the Market."
Saddleberk sample product line:
Lamb: Shanks, Loin, Belly, Neck
Beef: Ribeye, NY Strip, Chuck Roast, House Grind, Steak Grind, Soup Bones, Sirloin, Hangar, Skirt, Flank, Tbone, Porterhouse, Shortribs
Pork: Loin Roast, Tenderloin, Spare Ribs, Head, Jowl, Shanks, Fresh Ham, Shoulder, Belly
Fresh Sausage: Bratwurst, Breakfast, Italian, Hot Italian, Chorizo, Andouille, Cotechino
Saddleberk also plans to offer a selection of grab-and-go hot sandwiches, brats, and breakfast sandwiches as well as their signature milkshakes.