Announcing Coast to Local Seafood Expands Downtown offering to include butcher, poultry and new prepared food concept, Rebrands as "COLO" at both locations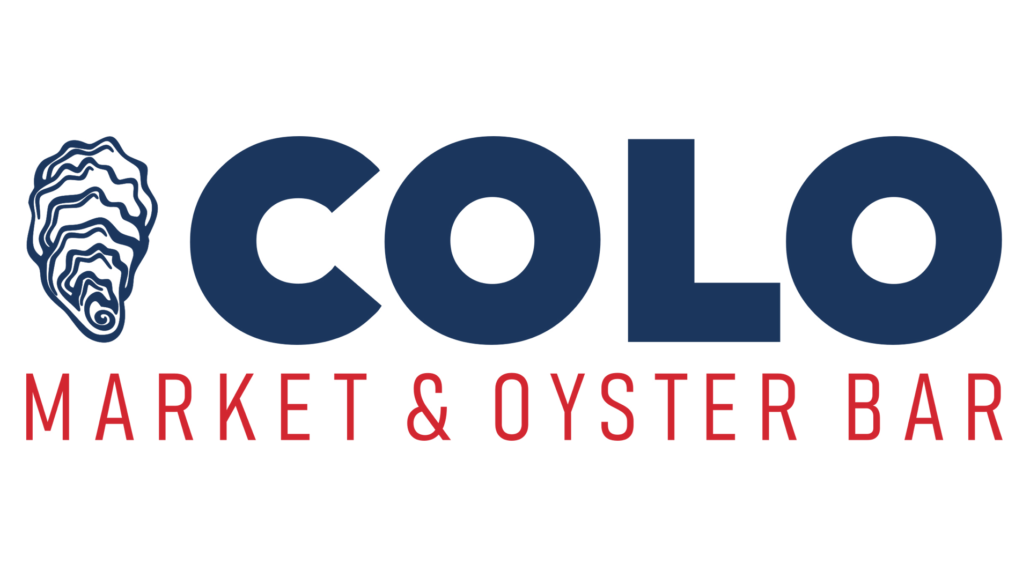 COLO
North Market's Coast to Local Seafood Expands Downtown offering to include butcher, poultry and new prepared food concept, Rebrands as "COLO" at both locations
Columbus, Ohio (May 15, 2023)
North Market is pleased to share exciting updates to our fresh merchant lineup at North Market Downtown, including a rebrand and expansion of current seafood purveyor, Coastal Local Seafood / Coast to Local Market at both North Market locations. Now dubbed COLO, the rebrand will also encompass a large expansion in offerings at North Market Downtown.

Owned by Ian Holmes, COLO is family-owned, locally-operated and began as a trusted Central Ohio wholesale seafood purveyor in 2013. North Market announced in 2019 that Coastal Local Seafood would be joining the merchant lineup with their first retail location at the new North Market Bridge Park in Dublin, Ohio. Following that announcement, Ian was also tapped to take over the retail seafood shop at North Market Downtown. Both retail stores opened in 2020. The wholesale arm of the business will continue as "Coastal Local Seafood," while the retail stores and restaurants will now be called "COLO."

Bridge Park announcement, November 2019

Downtown announcement, September 2020

COLO currently offers a wide variety of fresh seafood from sashimi-grade salmon and tuna to take home, to a full prepared menu featuring fish & chips and shrimp po'boys, and a raw oyster bar. COLO's friendly, knowledgeable staff will shuck a variety of raw oysters to order from their ever-changing selection, and their gourmet lobster rolls are the best in town.

In addition to fresh, delicious, high-quality seafood, COLO is also expanding at North Market Downtown to encompass three fresh meat categories (butcher, poultry, seafood) as well as a new restaurant concept. The former butcher and poultry shops will be combined under the COLO brand, and the seafood stall will be swapped with the former poultry stall. Once the seafood offerings are swapped to the other side of the north aisle, a proper oyster bar will be opened on the corner. The current seafood shop will become a fresh store for beef, pork, poultry and deli offerings as well as a new kitchen for prepared foods such as burgers, chicken sandwiches, and more.

"We've changed the name again. Long story short, due to a frivolous legal dispute over the word 'Coastal,' we condensed Coastal Local to simply COLO. Despite this, our commitment to high quality food and services remains unchanged. I'm also thrilled to have the opportunity to expand our fresh business at North Market Downtown. I am incredibly proud of my team at both locations; they have taken my love and passion for the Market and embraced all of the challenges and wins alike. My team and I are working hard on the new concept, and we're excited to share with you all soon. We expect to hire the same level of passionate team members in the burger and deli space in the coming weeks." Ian Holmes, COLO.

This expansion is a significant step for COLO, which has become a go-to source for restaurants, chefs, and seafood enthusiasts in the Columbus area. The addition of meat and deli products will allow COLO to cater to a wider range of customers and offer a more comprehensive selection of fresh, locally sourced proteins.

The new meat offerings will be very important for North Market, which has always been known for its diverse selection of vendors. COLO's fresh meat selection will include options like beef, pork, and lamb sourced from local farms. The deli selection will include sandwiches and spreads made with fresh, local ingredients.

"New name, same great food! COLO continues to impress with the freshest pier-to-plate seafood, raw bar, and café at both North Market locations. Not only is his product consistent and high quality, but Ian has also proven himself to be a wonderful Market community member; he even serves as merchant representative to the North Market board. We knew we could trust Ian to reinvent the fresh butcher and poultry space along with a new prepared food concept, as these are very important components to North Market's mission." said Rick Harrison Wolfe, North Market's Executive Director and CEO.

COLO rebrand has taken effect at North Market Bridge Park, and the product line will remain largely unchanged. COLO's updates will have a larger impact at North Market Downtown, and the first change is expected to take place later this spring with the move of the seafood operation, and the other updates will come this summer. The restauranteur previously occupying the expansion space, Tajine House, remains in operation at North Market Downtown, though they moved around the corner to the space formerly occupied by Preston's: A Burger Joint.
images provided by Ryan Miller
About COLO
Coastal Local Seafood is a Columbus-based seafood purveyor that works directly with Ohio farmers as well as fishermen from around the world to bring unrivaled freshness and sustainability, delivered from pier to plate. Most seafood is delivered within 24 hours of being out of the ocean.
COLO Contact
Owner:
Ian Holmes
ian@coastallocalseafood.com
614-302-1652
North Market Downtown
59 Spruce Street
Columbus, OH 43215
North Market Bridge Park
6750 Longshore Street
Dublin, OH 43017