Block's Bagels Pop-Up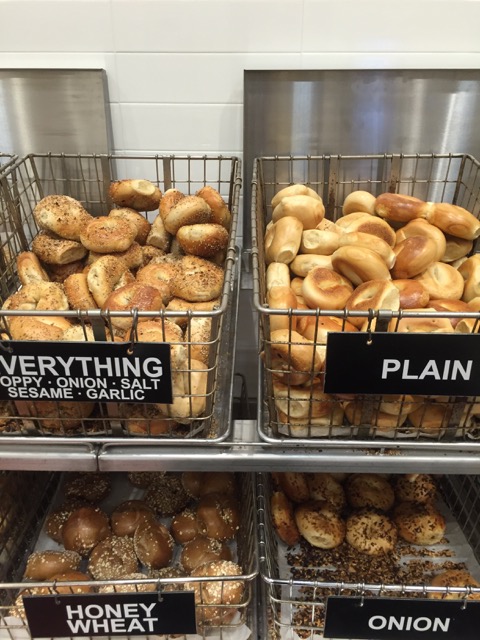 Announcing North Market Pop-Up: BLOCK'S Bagels
North Market shoppers can get their bagel fix this fall. Block's Bagels, Columbus's iconic bakery featuring authentic New York Style bagels will open a seasonal pop-up shop at North Market this fall. "We can't wait to have Central Ohio's most proper bagel and schmears now available on a regular basis at North Market! Block's is the epitome of 'best-in-class,'" said Rick Harrison Wolfe, North Market's Executive Director. Starting November 4, Block's will operate their North Market pop-up on select weekend dates through the end of January. The pop-up menu options will include bagels & cream cheese and full menu items will be available for orders placed ahead of time.
Block's Bagels Pop-Up Detail
Pop-Up Location North Market 59 Spruce Street Columbus, OH 43215 Pop-Up Dates November 4th, 25th December 1st, 2nd, 22nd, 23rd, 29th, 30th January 5th, 6th, 12th, 13th, 19th,20th, 26th, 27th Pop-Up Hours Saturdays – 9:00am – 3:00pm* Sundays – 10:00am – 3:00pm* *or until sold out Pop-Up Menu Bagel – plain, everything, sesame, poppy, egg, egg everything, pumpernickel, blueberry Bagels will be sold in 3 packs, 6 packs, and 12 packs: 3 pack – $4 6 Pack – $7 12 Pack – $13 Cream Cheese – Plain, Vegetable, Lox Spread, Chive The cream cheese will come in 7oz tubs and is made-in-house: Plain – $5 Vegetable – $6 Lox Spread – $6 Chive – $6 Pre-Orders Block's will take orders at the Bexley location ahead time and will have them available to pick up at North Market. Customers can place their order by calling 614-235-2551 and the full bakery menu will be available. The full menu is available at www.bexleyblocks.com. Phone: 614-235-2551 Website: www.bexleyblocks.com Twitter: @BlocksBagelsBex Facebook: BlocksBagelsBexley Instagram: @BlocksBagelsBexley
About Block's Bagels
Block's Bagels was founded in 1967 by native New Yorkers Hal and Audry Block serving authentic New York Style bagels, which means they are boiled then baked. Block's has two brick and mortar locations, one just outside of Bexley and the other in Reynoldsburg. Block's is consistently voted the top bagel in Columbus revered by New York City transplants for having authentic New York Style bagels.
About North Market
In operation since 1876, the North Market is Columbus' only true public market. More than 30 merchants offer a wide variety of fresh produce, meat, poultry, seafood, flowers and other specialty food items. The Market also provides an international selection of freshly prepared foods, distinctive gifts and personable service from owner/operators and is home to the oldest Farmers' Market in Central Ohio. The North Market is open daily and located steps away from the Greater Columbus Convention Center and Nationwide Arena. North Market is managed by the North Market Development Authority, a not-for-profit 501(c)(3) organization.