North Market Downtown Farmers' Festival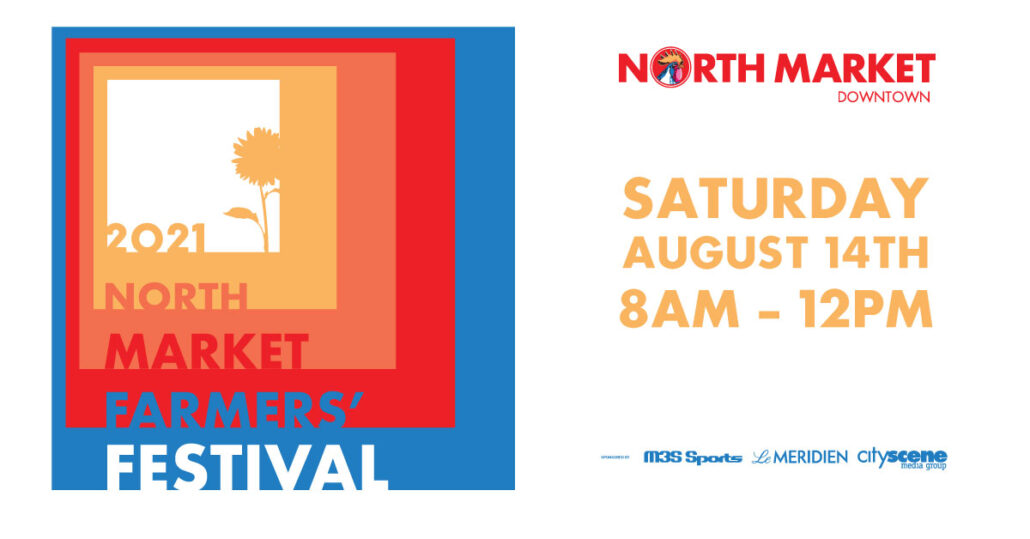 Join North Market as we thank our wonderful farmers and makers that contribute to the community at the annual Farmers' Festival!
The Farmers' Festival will take place at North Market on Saturday, August 14, 2021 from 8:00am – 12:00pm. This annual family friendly event celebrates the oldest farmers' market in Central Ohio. Similar to the weekly farmers' market, the Farmers' Festival will showcase local farms and makers, plus meet the makers, try market samples, and fundraising games.
Find the following at the Farmers' Festival:
8:00am – 12:00pm: Farmers' Market: local growers & makers
8:00am – 12:00pm: Face painting for kids
8:00am – 9:00am: Drop off cooking baking contest submissions (red tent)
9:00am -12:00pm: Live music by Katanya Ingram
8:00am – 12:00pm: Cotton candy (while supplies last) and pie-throwing fundraisers
10:00am – 10:20am: Meet the makers and samples – American Nut Company
10:30am – 10:50am: Samples, discussion, & live streaming – Brezel
11:00am – 11:20am: Meet the makers and samples – Blues Wick Co
11:30am – 11:50am: Sustainable swaps for the home – REWASH Refillery
THANK YOU to our event sponsors: M3S Sports and Le Meridien Columbus The Joseph, and City Scene Media Group!
*