Autumn Fest at North Market Bridge Park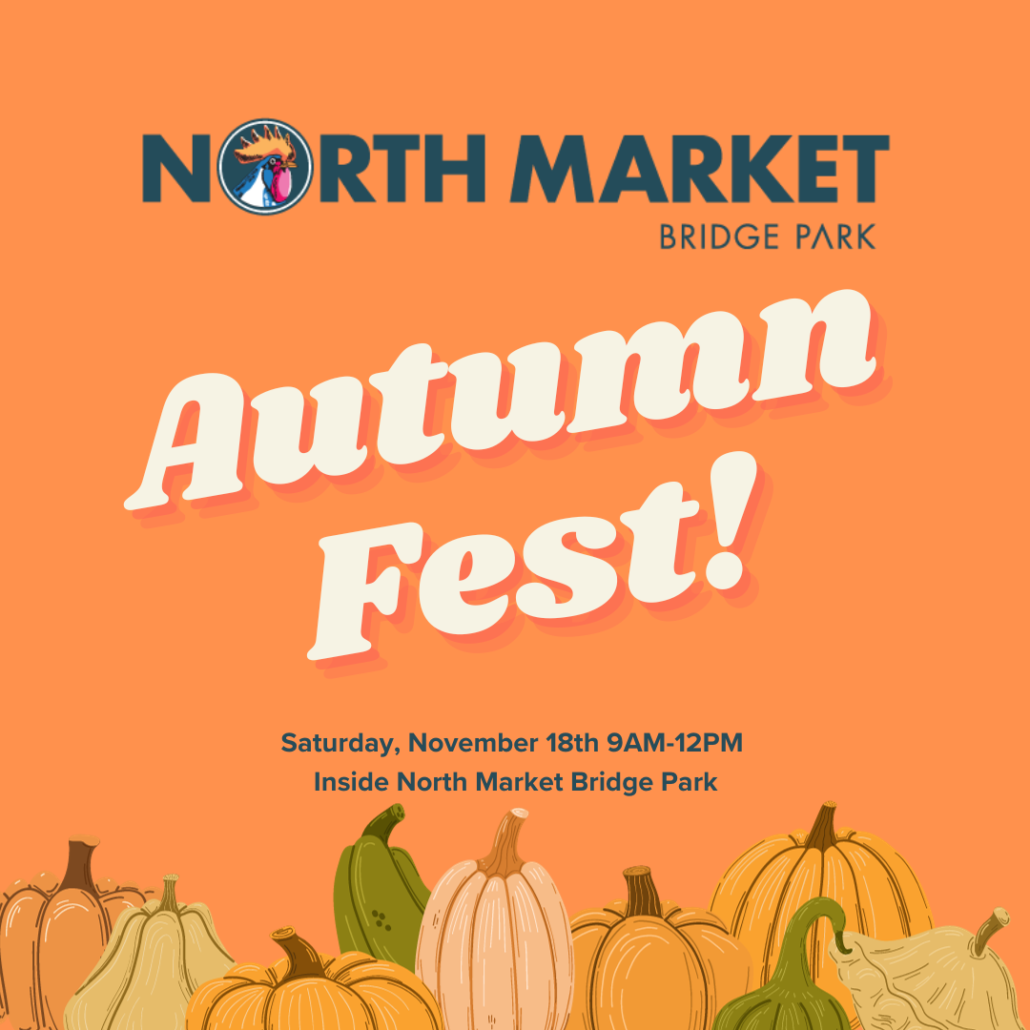 JOIN US AT NORTH MARKET BRIDGE PARK ON SATURDAY, NOVEMBER 18 FOR A FESTIVE AUTUMN FEST MARKET!
What you'll find at the Autumn Fest Market:
* Independent makers selling handmade gifts & goods indoors (9:00am – 12:00pm).
*Festive Tunes 
*Free face painting
*Enter to win $10K in doors and windows for your home from Renewal by Andersen!
* Ingredients and other meal items from our fabulous merchants.
***
LOCATION & TIME
North Market Bridge Park – indoors at North Market Bridge Park
6750 Longshore Street
Dublin, OH 43017
TICKETS
Admission is FREE!
VENDOR LIST
The Sweater Lady
Bite This
Red Barn Sign Company
La Dolce Nola 
Boards By Morgan Marie 
Renewal By Andersen 
Angie's Rainbow Cookies
Through the Valley Trading Co, 
 Mohican Flower Farm 
 Para Sempre Jewelry 
 Olive Roots
 Fruit Symphony Jams 
 Martha Ponn Designs 
 Bake Me Treats 
 HoneyLove Baby Co, 
 Catlene's Emporium
 Healthy Pup Stuff 
 Four Acre Clothing Co
 Fully Loved and Free
 Huckstle 
 Momma's Secret Mixes
 The Crafted Cloud 
 Cooking Through Columbus
 Ellery
 Riverlane Studios
 LeKa Bliss
Pour Craft Cocktails
***