Market Bar Bingo Presented by Nocterra Copy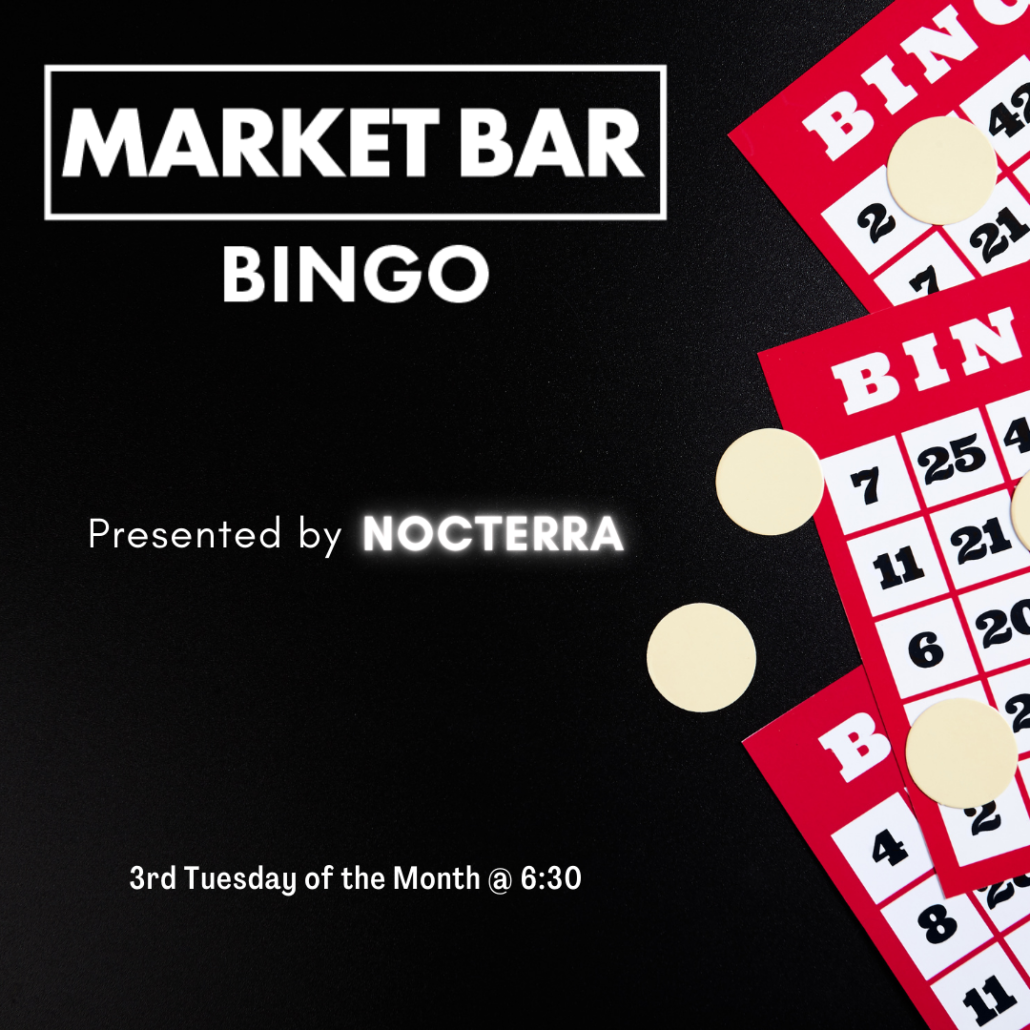 Market Bar Bingo
Presented by Nocterra 
Join us Tuesday, February 21st at 6:30pm for Market Bar Bingo!
Market Bar Bingo is hosted inside of North Market Bridge Park every 3rd Tuesday of the month. It is free to play and participants have the opportunity to win fabulous prizes from Nocterra and North Market Bridge Park!
Quench your thirst with $5.00 beer specials from Nocterra!