OPEN Downtown on Valentine's Day!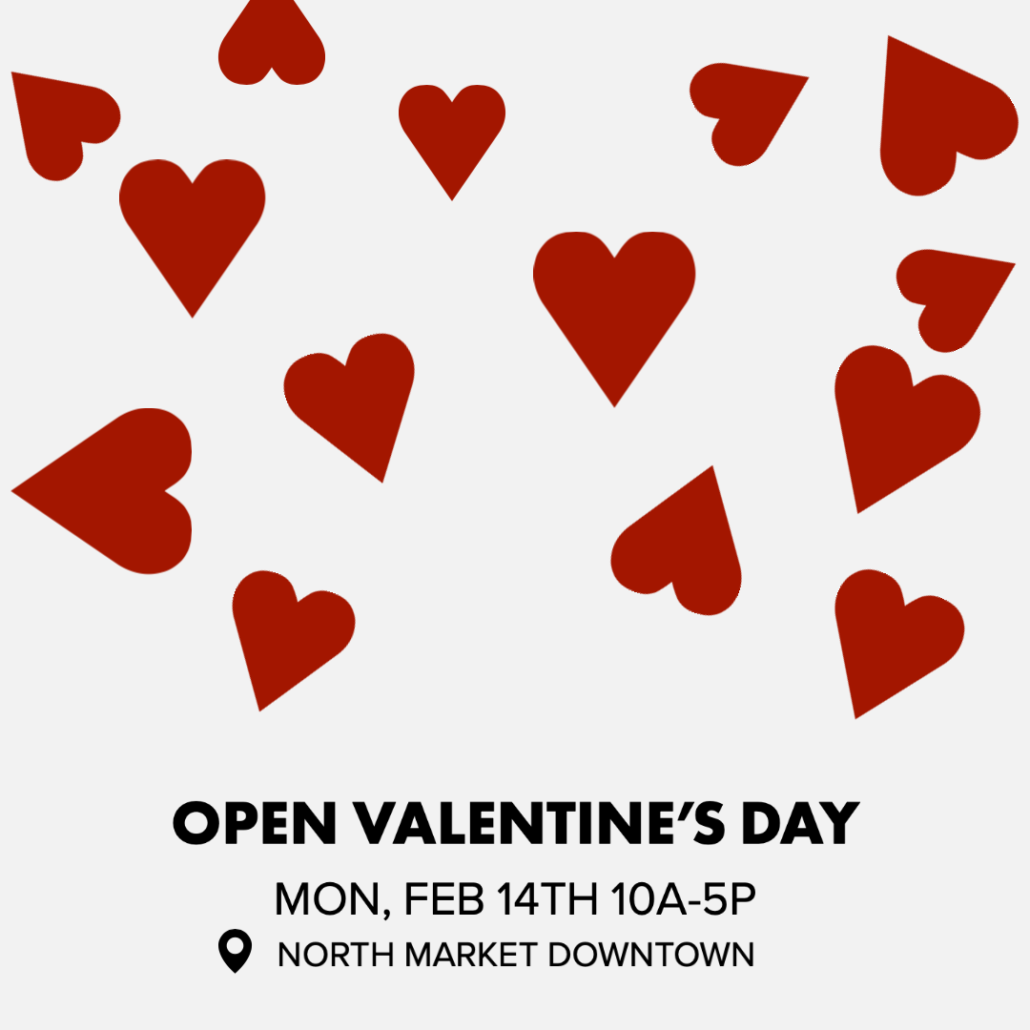 It's not an event per se, but because North Market Downtown is regularly closed on Mondays, we wanted to spread the word that North Market Downtown will be open on Valentine's Day, Monday, February 14, 2022 from 10:00am – 5:00pm.
Valentine's Day has been a wonderful, long-standing tradition at North Market Downtown and Market Blooms is at the center of the annual celebration. Market Blooms is the longest-running merchant at North Market Downtown, having moved into the former Quonset Hut building on February 13, 1990.
North Market Downtown Merchants that have committed to being open on Monday, February 14th are as follows:
American Nut Company
The Barrel and Bottle
Black Radish Creamery
Block's Bagels, Bakery & Deli
Brezel
Bubbles Tea & Juice
Coast to Local Market
Dos Hermanos
Flavor & Fire
Flavors of India
Green Olive Company
Hot Chicken Takeover
Hoyo's Kitchen
Jeni's Splendid Ice Creams
Lan Viet Market
Market Blooms
Mini-Super
Omega Artisan Baking
Pastaria
The Pastry Factory
Penny's Meats
Sarefino's Pizzeria
Satori Ramen Bar
Stauf's Coffee Roasters