Bridge Park
A new public market
North Market Bridge Park, a new public market established in 2020 in the City of Dublin at the Bridge Park development, features roughly twenty of the finest tastemakers in the region. Shop small and find personalized service, fresh groceries, prepared foods, and gifts.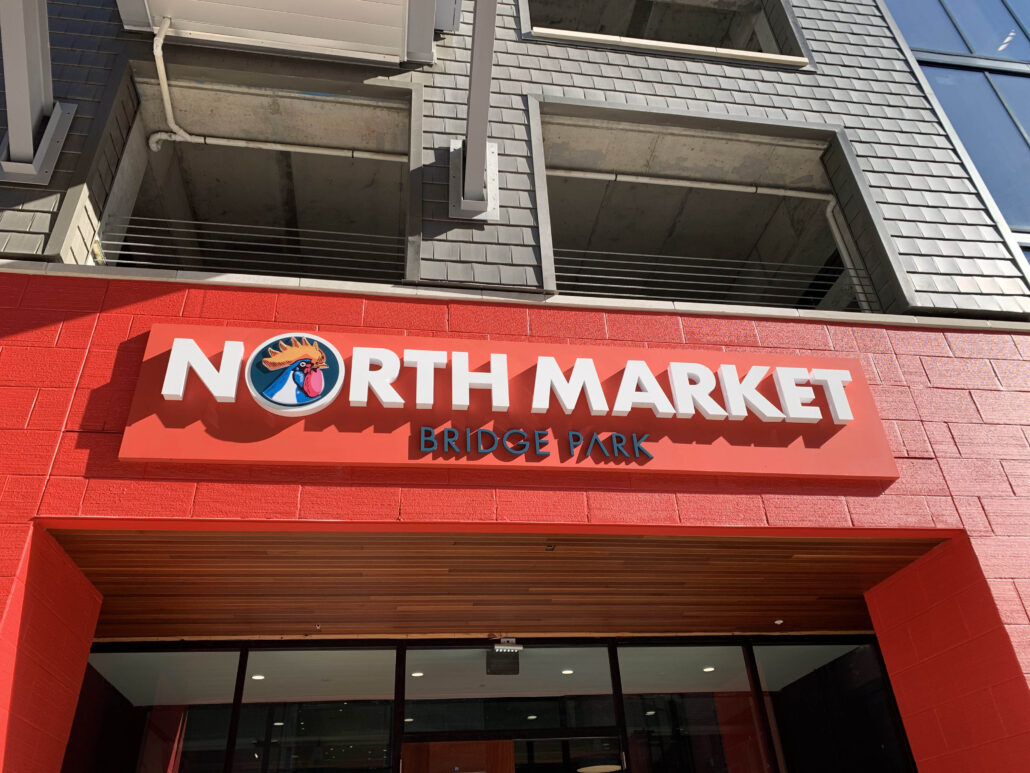 Hours:
Sunday: 9:00 a.m. -8:00 p.m.
Monday: 9:00 a.m. -8:00 p.m.
Tuesday: 9:00 a.m. -8:00 p.m.
Wednesday: 9:00 a.m. -9:00 p.m.
Thursday: 9:00 a.m. -11:00 p.m.
Friday: 9:00 a.m. -11:00 p.m.
Saturday: 9:00 a.m. - 11:00 p.m.
Holiday Hours
North Market Bridge Park will be closing early, at 3:00 p.m., on Friday, November 3, 2023 in order to prepare for our annual Taste of the Market Gala fundraising event. North Market will be closed on Thanksgiving Day, Thursday November 23, 2023.