Mercato – Holiday Promo Code!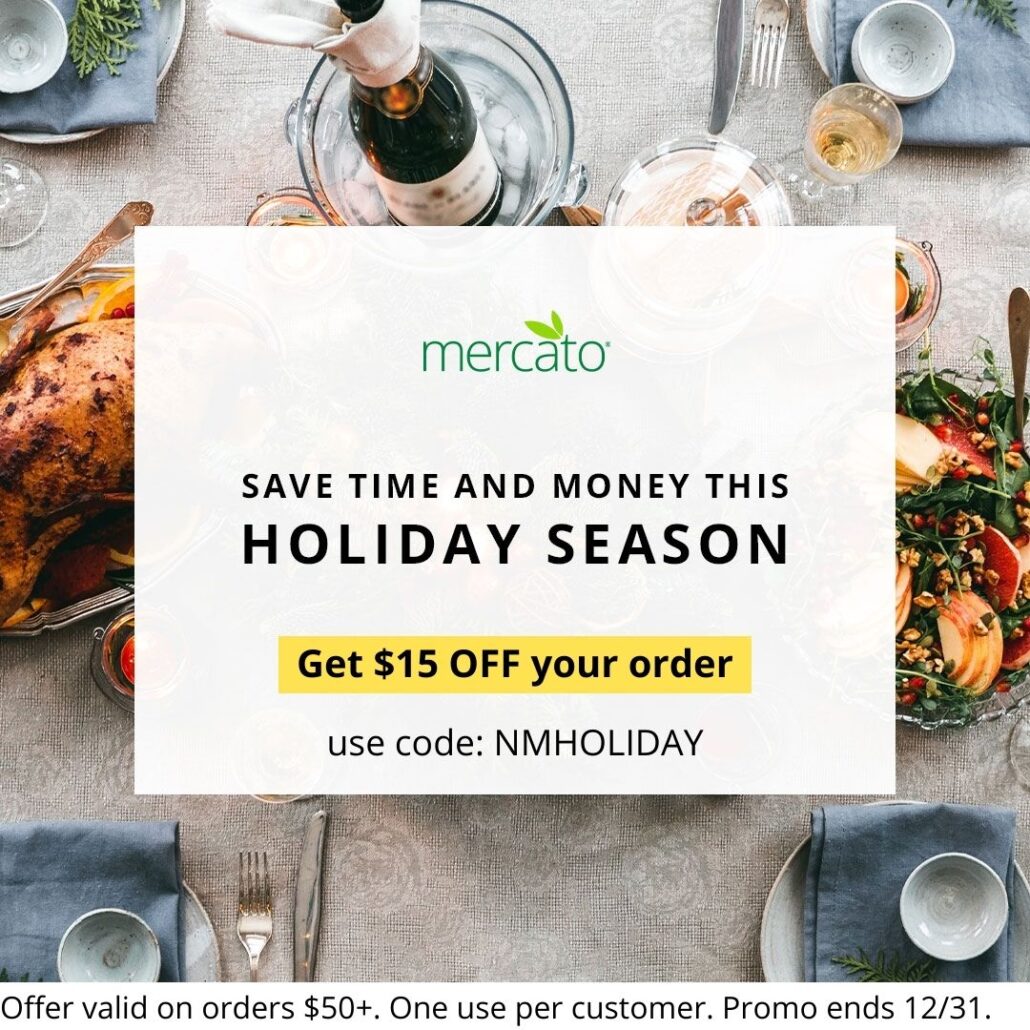 North Market is thrilled to share that Mercato grocery delivery is officially here! Operated by Mercato, a third-party grocery delivery service that specializes in independent grocers and public markets, the North Market deliveries will launch with an initial list of participating merchants. Additional merchants will be added in the near future.
The North Market Mercato Shop is now open to place delivery and pick up orders. During the ordering process, customers choose from available delivery or pick up windows. 
We are now offering $15 off orders of $50 or more for new and returning Mercato customers, ending 12/31 – just enter NMHOLIDAY at checkout!
Delivery and pick up windows are NOW AVAILABLE on Sundays!