Announcing Mini-Super start-up concept as new FRESH Produce at North Market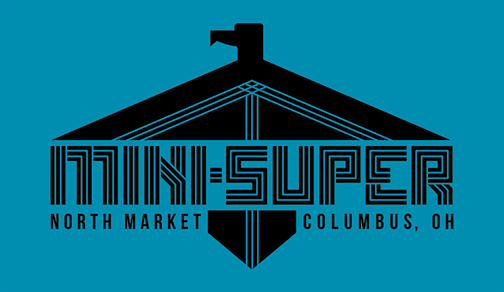 North Market welcomes 20-year produce veteran's Mini-Super start-up concept as new FRESH produce and gourmet grocery merchant
Columbus, Ohio (May 16, 2018)
North Market is pleased to announce the addition of yet another start-up concept to the historic market, Mini-Super. Owner-operator Matthew Miner will offer the everyday essentials such as fresh produce, eggs, and dairy products, but with a creative and convenient edge for the grab-and–go shopper. Mini-Super promises the feeling of your favorite country farm stand, city bodega and little health food store.
"The addition of Mini-Super will further enhance the North Market's reputation of providing a launch pad for small businesses," said Rick Harrison Wolfe, Executive Director North Market Development Authority. "North Market is excited about the opportunity to showcase what Mini-Super has to offer and I believe our customers will enjoy this 'best-in-class' latest addition to their favorite FRESH produce shopping destination. Whether you're looking for this week's meal supplies or today's lunch, Mini-Super will be your destination for quality ingredients."
Matthew Miner is the brains behind Mini-Super and is a 20-year veteran of the natural foods and produce industry. Miner started his career at Northwest Natural Foods and most recently has worked with Whole Foods. He has been on all sides of the business, from store operations to purchasing and merchandising. While produce manager at Whole Foods, he grew passionate about building produce displays. Miner envisions this venture as a return to his roots and a key element in living his passion: to simply sell great food. Little Eater Produce and Provisions will close May 16th to focus on their very successful and growing restaurant business. "We are forever grateful to Cara's contributions to the Market and look forward to our continued relationship with her North Market Little Eater prepared food offering," said Wolfe. Mini-Super expects to launch in early June.  
---
About North Market In operation since 1876, the North Market is Columbus' only true public market. More than 30 merchants offer a wide variety of fresh produce, meat, poultry, seafood, flowers and other specialty food items. The Market also provides an international selection of freshly prepared foods, distinctive gifts and personable service from owner/operators and is home to the oldest Farmers' Market in Central Ohio. The North Market is open daily and located steps away from the Greater Columbus Convention Center and Nationwide Arena. North Market is managed by the North Market Development Authority, a not-for-profit 501(c)(3) organization.