North Market New Merchant Announcement: Block's Bagels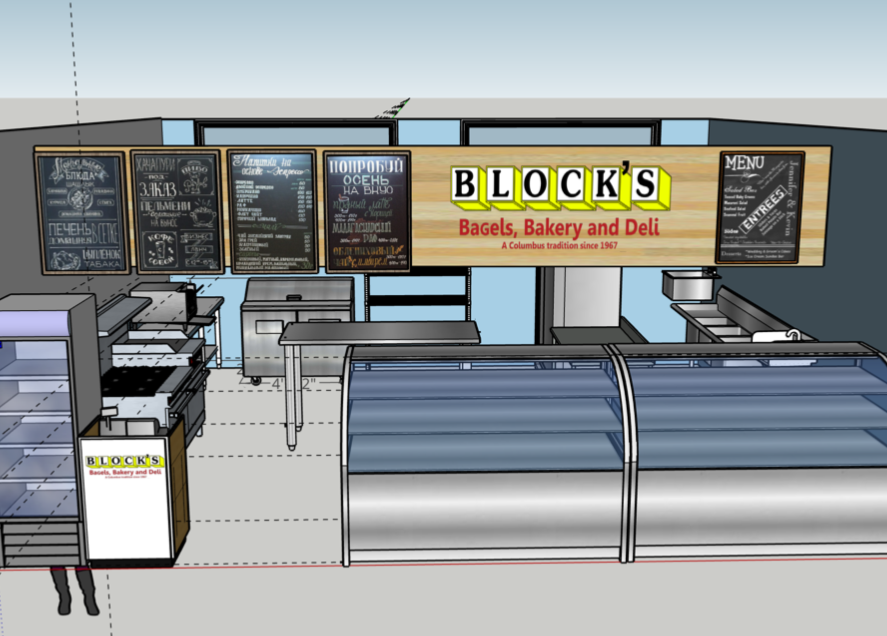 Columbus, OH (January 27, 2020) North Market is pleased to announce the addition of Block's Bagels, the newest merchant to join the community of 'best-in-class' businesses. Block's Bagels will bring to North Market all of their most popular classic offerings enjoyed for generations at their Bexley location, while offering a breakfast menu and carry-out bagels and cream cheeses.
 "Like a bagel with cream cheese, I believe North Market and Block's Bagels are a perfect pairing," said owner Jeremy Fox. "We share similar core values and purpose, bringing community together through tradition, sustainability, and excellence. We are very happy to soon be able to call North Market home and look forward to expanding the new version of Block's Bagels." Fox says the Block's Bagels at North Market will offer a full range of classic deli sandwiches, house made chicken, tuna, and egg salad; traditional deli sides such as dill potato salad, green apple slaw, and pickles; classic staples offered in the best New York delis: potato knishes, potato latkes, matzah ball soup; and everyone's favorite: black and white cookies. "Since 1967, Block's has been and continues to be the most proper bagel and delicatessen in not just the Central Ohio area, but I would argue the entire Midwest," said North Market Executive Director Rick Harrison Wolfe. "Block's belongs in North Market and we welcome this iconic institution." Block's Bagels is slated to begin construction at the vacant stall next to Flavors of India and across from Destination Donuts in the coming weeks. Block's Bagels expects to launch full time at North Market this Spring. In operation since 1876, North Market merchants, farmers, and makers have loyally served the community and its visitors. North Market has made it its mission to provide an authentic Columbus, Ohio experience that highlights the diversity and vibrancy of our community, both economically and culturally by promoting and incubating "best-in-class" local, independent businesses.