Parking Changes at North Market Downtown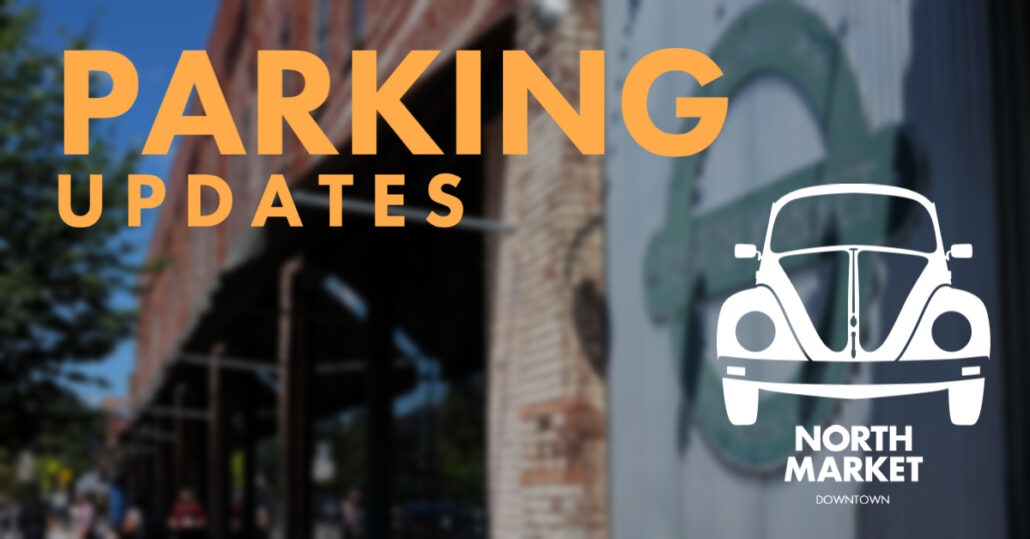 Original post Tuesday, January 17, 2023. Revised Wednesday, February 15, 2023.
The North Market Downtown surface parking lot will be closed permanently as of Thursday, January 19, 2023. North Market guests will now be parking in the Vine Street Garage located at 45 Vine Street, Columbus, OH 43215.
North Market validated parking rates will apply!
NEW PARKING DETAILS
Beginning Thursday, January 19, 2023, North Market Downtown guests will park in the Vine Street Garage, cross Vine Street at the corner of Vine and Park Street, and enter the Market at the south west entrance (near Omega Artisan Baking and Satori Ramen Bar). North Market Merchants will provide Validation Slips for the Vine Street Garage which will give guests the North Market validation parking rates. Upon exiting the parking garage, guests will scan their original ticket, followed by the Validation Slip.
GETTING VALIDATED
Make a purchase at any North Market Merchant and receive a Validation Slip to receive validated parking rates in the Vine Street Garage. Tickets without a Validation Slip will be charged the public parking rates. Public parking rates are posted at each garage entrance and are detailed below. Shop with any of our fresh merchants and your first hour of parking is free! See merchants for details.
Validation Slips are provided with purchase. If a vehicle remains in the garage for more than two hours, Vine Street Garage public parking rates will apply. Only one validation per guest per visit and validations cannot be reused. Exit lanes are credit card only. Guests may pay with cash at any of the pay stations located inside the garage.
VALIDATION RATES 
0 – 30 mins: $1.00
30 mins – 1 hour: $2.00
1 – 2 hours: $2.00
$1 per 30 minutes for the first hour ($2 hour), the second hour is free.
These prices apply only with a Validation Slip from a North Market Merchant. Validation Slip expires after 2 hours and trip reverts to public parking rates.
PUBLIC PARKING RATES
0 – 30 mins: $1.00
30 mins – 1 hour: $2.00
1 – 1.5 hours: $3.00
1.5 – 2 hours: $4.00
2 – 3 hours: $7.00
3 – 5 hours: $9.00
5 – 8 hours: $12.00
8 – 10 hours: $15.00
10 – 12 hours: $18.00
12 hours – 6am: $20.00
Lost ticket: $60.00
Rates reset at 6am. No IN/OUT privileges.
Parking questions may be directed to North Market Staff at (614) 463-9664 or info@northmarket.org. The Vine Street Garage staff can be reached at (614) 420-5233.