Weekly North Market Fresh Delivery Bundles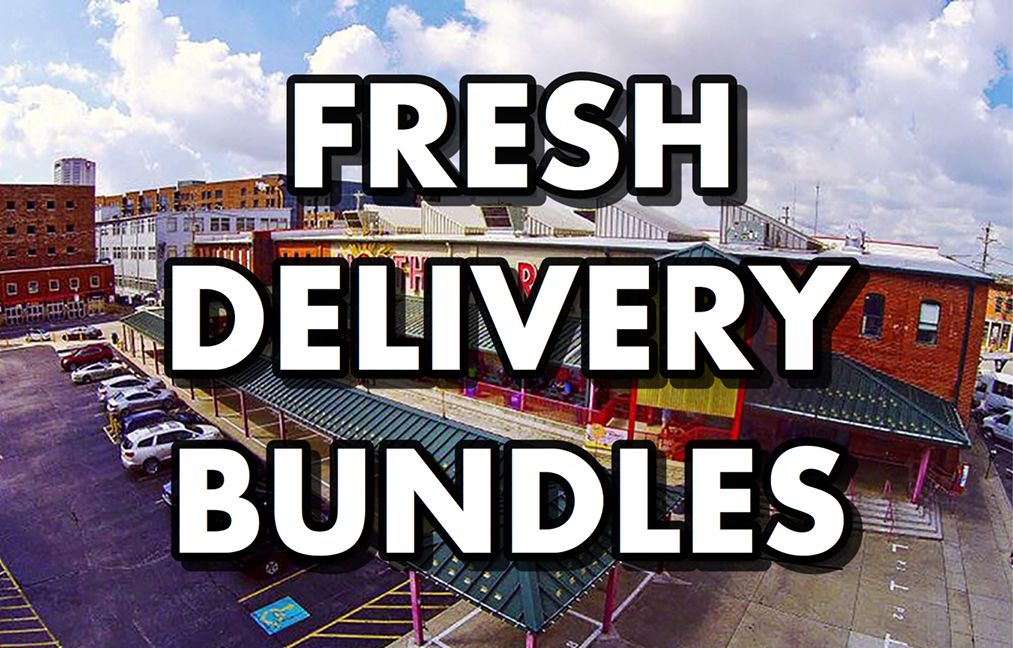 For those that loved the delivery bundles, we have had to cease this service for the time being. North Market is currently working on a permanent delivery solution – stay tuned for more information!
Check out our video featuring some of your favorite North Market merchants – special thanks to videographer Matchbox Ltd!
Posted March 23, 2020 (updated May 9, 2020)
UPDATE: We have had to cease delivery service for the time being. For now, we transitioned to PICK UP bundles only. More INFO here.
During the Coronavirus Crisis, North Market is now able to offer delivery of fresh food bundles once per week in collaboration with Coastal Local Seafood*
North Market SPECIAL OFFER – North Market jumbo canvas tote are listed as an add-on in the shop for 50% OFF (while supplies last)!
All orders must be received by 12:00PM on Monday in order to be delivered that Thursday.  Any orders received after the cutoff will be placed in the following week's orders. A shipping fee of $5 will apply to help cover transportation costs.
We're shutting off bundle packages in the shop Monday at 12pm to provide a clear delineation between each week's orders. We aim to post the new bundles for the following week Tuesday at 12pm.
Delivery bundle options are now available from Market Blooms, Penny's Meats, MINI-SUPER, Black Radish Creamery, Park Street Poultry & Game, North Market Spices, Omega Artisan Baking, Pastaria-Sarefino's, Hubert's Polish Kitchen, Block's Bagels, Dos Hermanos, MoMo Ghar, Bubbles the Tea & Juice Co., American Nut Company, and Coco Cat Bakery & Chocolates. Check out this week's options in our shop.
* Coastal Local Seafood is a Central Ohio seafood distributor owned and operated by Ian Holmes. Ian is one of the merchants that will be opening up at North Market Bridge Park in Dublin, Ohio later this year! During the Coronavirus Crisis, Ian is delivering fresh Seafood Stimulus Packages directly to the doors of Central Ohioans and is providing the delivery services for the North Market Fresh Delivery Bundles. CLICK HERE TO VIEW SEAFOOD STIMULUS PACKAGE by Coastal Local Seafood. Thank you, Ian!!!!
Any questions, let us know at info@northmarket.com!
FRESH DELIVERY AREA